Electro Adapter, Inc. was founded with the mission and philosophy to recognize electrical and electronic termination needs and to provide timely solutions in a total system.
This philosophy is driven by our self-imposed demand to bring together the disciplines of systems interconnection technology.
Electro Adapter began in 1969, with a unique solution for connector to cable transitions.  Electro Adapter realized its remarkable growth through consistent, day-to-day solutions for customer systems termination.
Electro Adapter occupies an enviable position within the connector accessory industry.  Our total focus is on interconnect accessories and hardware allowing our full attention to those specific disciplines and to our customers needs. 
Our growing company features a 54,000 square foot facility in Chatsworth, California.  The Chatsworth facility, completed in 1979, is devoted to the design, development, production and qualification of connector accessories.  Further expansion is ongoing to meet satisfied customer driven growth.
Quality manufacturing throughout our company centers on one principle:  Dependable quality through strict control.  This has been our guiding tenet since our beginning.
This quality must begin with engineering design, and be incorporated into every step of the manufacturing process. It's a guarantee that our customers receive products that fully meet their quality requirements.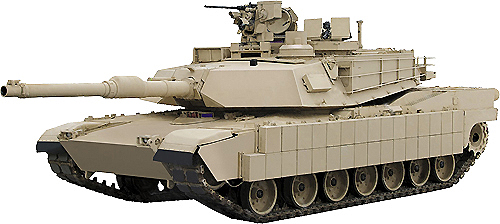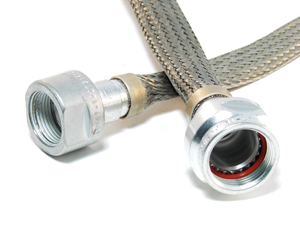 EAI's best known Backshell on M1A2 Tank

Electro Adapter is a service organization offering complete engineering and technical support for cable and harness systems, communications interface, and associated interconnect system challenges.  Our Team of Engineers and Technicians will continue development for today's systems and provide answers for tomorrow's technology.
Our Manufacturing Capabilities are driven by long term devotes with specialized capabilities for maintaining and operating our CNC Lathes and Mills, Screw Machines, Stampings, Mil-Spec Plating, Brazing, Welding, Tool Making, Computer Aided Design Services and Kitting with associated components.
Additional services are available through our approved vendors for paint, silk screening, proprietary metal finishing, certified inspection processes or as specified.
We invite your inquiries and pledge to make every attempt to accommodate your needs by living up to ours
Employee Quality Policy
Produce products per Customer requirements
Deliver those products on Time
Continuously improve processes and procedures through elimination of non-conformities